Run.GPS Trainer UV Release 2.4.2 for iPhone

Deutsche Version siehe unten
Newsletter October 4th 2012
Dear Run.GPS Users,
We'd like to inform you about our current Run.GPS update:
Run.GPS Trainer UV 2.4.2 for iPhone
Run.GPS Release 2.4.2 is now also available for iPhone. The update can be obtained through App Store. With the new release, it's finally possible to use heart rate monitors on iPhone.
To use a heart rate monitor with Run.GPS on iPhone, you need an iPhone 4S or 5 (it's not possible with earlier models) and a compatible heart rate monitor, e.g. Polar H7 or Wahoo BlueHR. Starting with iPhone 4S, Apple supports the Bluetooth Smart (Bluetooth 4.0 Low Energy) technology. Advantages of Bluetooth Smart are easy operation (no pairing required) and very long battery lifetime.
Other features of the new release:
- Adaptation for iOS 6
- Continue to play voice output if device is locked
- Added Polish language
- New algorithms for speed and distance - improved accuracy
- Some bug fixes
Polar H7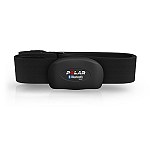 To make it easier for you to get started with heart rate monitoring on iPhone 4S or 5, we now offer you the Polar H7 heart rate monitor in our web shop for only
EUR 62.90
instead of EUR 69.95.
Polar H7 offers reliable and exact heart rate monitoring in combination with a very long battery lifetime (up to 150 h).
Please note:
Polar H7 is currently ONLY compatible with iPhone 4S and 5, with no other smartphone.
Your Run.GPS Team
---
Newsletter vom 4. Oktober 2012
Liebe Run.GPS-Nutzergemeinde,
wir möchten euch über ein aktuelles Update informieren:
Run.GPS Trainer UV 2.4.2 für iPhone
Das Run.GPS Release 2.4.2 ist nun auch fürs iPhone erhältlich. Das Update erfolgt über den App Store. Mit der neuen Version sind nun endlich auch Herzfrequenzmeßgeräte auf dem iPhone nutzbar.
Voraussetzung dafür ist ein iPhone 4S oder iPhone 5 (mit früheren Modellen geht es nicht) und ein kompatibler Pulsgurt, z.B. Polar H7 oder Wahoo BlueHR. Apple unterstützt ab iPhone 4S Bluetooth Smart (Bluetooth 4.0 Low Energy). Vorteile von Bluetooth Smart sind die einfache Anbindung (kein Pairing notwendig) und die sehr lange Batterielaufzeit.
Weitere Eigenschaften des neuen Release:
- Anpassungen an iOS6
- präzisere Berechnung von Distanz und Geschwindigkeit
- Sprachausgabe auch bei ausgeschaltetem Bildschirm
- Polnisch als neue Sprache hinzugefügt
- einige Fehlerbehebungen
Polar H7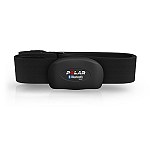 Um einen einfachen Einstieg in die Herzfrequenzmessung mit dem iPhone 4S oder 5 zu ermöglichen, bieten wir den passenden Polar H7 Pulsgurt jetzt in unserem Shop für nur
62,90 EUR
statt 69,95 EUR an.
Der Polar H7 bietet zuverlässige und exakte Pulsmessung in Kombination mit sehr langer Batterielebensdauer.
Achtung:
Der Polar H7 ist NUR mit iPhone 4S und 5 kompatibel, mit keinem anderen Smartphone.
Sportliche Grüße,
Euer Run.GPS Team
---
To unsubscribe from this newsletter, click:
Klicken Sie hier, um sich vom Newsletter abzumelden:
UNSUBSCRIBE
---
eSymetric GmbH
Fraunhoferstr. 5
82152 Martinsried b. München
Bavaria
Germany
Phone: +49 89 41173046
Fax: +49 89 22530089
Email: info@rungps.net
Web: www.RunGPS.net, www.GPS-Sport.net
Registergericht: München HRB 130955
USt.-ID DE 209486424