Run.GPS Trainer UV Release 2.4.0 for Android, Hip Bags for Large Phones

Deutsche Version siehe unten
Newsletter July 13th 2012
Dear Run.GPS Users,
Once more, some news regarding Run.GPS ...
Update
Run.GPS release 2.4.0 is now available for Android. Updating is free and the update can be found on Google Play or on
RunGPS.net
.
New Features

-
Support for ANT+™
Connect to a large variety of ANT+ capable sensors. Requires an ANT+ capable smartphone (e.g. the Sony Xperia models). Supported ANT+ profiles are: HRM (heart rate) and CAD (bike cadence). Check out the
Run.GPS Manual
for more information and resources.
-
Android 4 ICS adaptations
There have been some changes in concept with Android 4, so we had to implement a number of adapations and bug fixes.
-
Obtain cadence from Android g-sensor
(for running, not for cycling)
If no Zephyr HxM Pulsmesser and no ANT+ cadence sensor is connected, (pedestrian) cadence is obtained from the built-in g-sensor.
Changelog:
http://www.rungps.net/page/pag009/Changelog
New Products
This time we've been especially keen to find products for large smartphones like the Samsung Galaxy Note. There haven't been any good products with which you would be able to take a large device for running. Therefore, we have added two new neoprene bags to our product catalog: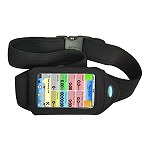 Tune Belt IP4
This is a larger version of the established Tune Belt IP2, which we've been selling quite a lot. Through its mylar window, the device can be operated. It has a small safety strap which keeps your expensive device from falling out.
Fits devices of maximum size: Length 140 mm, Width 78 mm, Height 25 mm
more information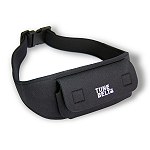 Tune Belt MB1
Robust hip belt with high wearing comfort through thick yet light neoprene.
Fits devices of maximum size: Length 150 mm x Width 70 mm x Height 20 mm
further information
Your Run.GPS Team
---
Newsletter vom 13. Juli 2012
Liebe Run.GPS-Nutzergemeinde,
ein paar Neuigkeiten zu Run.GPS ...
Update
Für Android ist die Run.GPS-Version 2.4.0 verfügbar. Das Update ist kostenlos und findet sich in Google Play sowie unter
RunGPS.net
.
Die wichtigsten Neuerungen

-
Unterstützung für ANT+™
Damit eröffnet sich eine Welt von Sensoren. Voraussetzung für die Nutzung ist ein ANT+-kompatibles Handy (z.B. sie Sony Xperia Modelle). Es werden die ANT+-Profile HRM (Herzfrequenz) und CAD (Fahrrad-Trittfrequenz) unter- stützt. Genauere Infos dazu finden sich im Run.GPS-Handbuch
Run.GPS-Handbuch
-
Android 4 ICS Anpassungen
Mit Android 4 hat sich so einiges geändert. Es wurde eine ganze Reihe von Anpassungen und Fehlerbereinigungen integriert.
-
Schrittfrequenz per Android G-Sensor
Wenn kein Zephyr HxM Pulsmesser und kein ANT+-Cadence-Sensor angeschlossen sind, wird die Trittfrequenz (beim Laufen) über den integrierte G-Sensor ermittelt.
Changelog:
http://www.rungps.net/page/pag009/Changelog
Neue Produkte
Diesmal haben wir uns insbesondere bemüht, das Mitnehmen von großen Smartphones wie z.B. das Samsung Galaxy Note beim Sport möglich zu machen. Dazu haben wir zwei neue Hüftgurte in unseren Produktkatalog mit aufgenommen.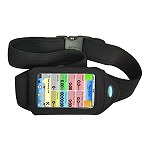 Tune Belt IP4
Der große Bruder des bekannten Tune Belt IP2. Mit Klarsichtfenster, durch welches sich das Smartphone bedienen lässt und Rückhalteschnur gegen Herausfallen.
Passt für Geräte mit den folgenden Maximalmaßen: Länge 140 mm, Breite 78 mm, Höhe 25 mm
weitere Informationen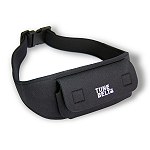 Tune Belt MB1
Robuster Hüftgurt mit hohem Tragekomfort durch dickes und dennoch sehr leichtes Neopren.
Passt für Geräte mit maximal 150 mm x 70 mm x 20 mm
weitere Informationen
Sportliche Grüße und schöne Sommerferien wünscht
Euer Run.GPS Team
---
To unsubscribe from this newsletter, click:
Klicken Sie hier, um sich vom Newsletter abzumelden:
UNSUBSCRIBE
---
eSymetric GmbH
Fraunhoferstr. 5
82152 Martinsried b. München
Bavaria
Germany
Phone: +49 89 41173046
Fax: +49 89 22530089
Email: info@rungps.net
Web: www.RunGPS.net, www.GPS-Sport.net
Registergericht: München HRB 130955
USt.-ID DE 209486424